Superbowl Fab
​
Feb 04 | by Natasha
​ ​ ​ ​
If you're anything like me you watched the Superbowl because of the commercials and celeb spotting, so...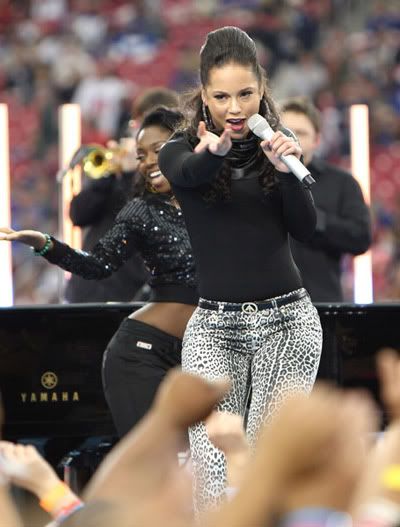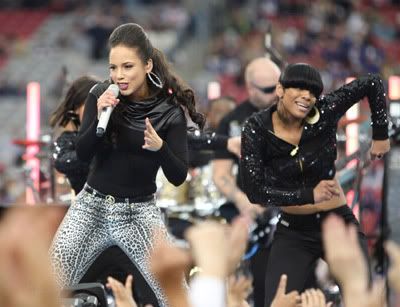 Alicia Keys
rocked the pre-show in an interesting look. And so did her dancers in that Akademiks sequins hoodie. But nabbing that performance spot is a good look either way.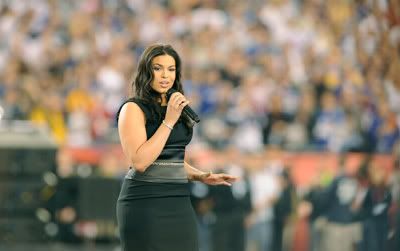 Photog: Wargo
And
Jordin Sparks
looked fabulous singing the national anthem. She worked out the
live
singing nicely too.
Missy, Busta Rhymes, LL
, and
Macy Gray
were in the hilarious Diet Pepsi Max/Night at the Roxbury commercial.
Click pic to see his ad
Mr. Obama
was the only candidate to bust out an ad during the Superbowl tonight. And instead of paying the full $3 MILL standard price for a 30 second spot, he ran the commercial regionally. Nice.
Shaquille O'Neal
is apparently a new spokesman for Vitamin Water. Interesting. And finally, sometimes you gotta shut folks up when they do nothing but doubt you and talk ish:
Source: AP
And the Giants did just that. So congrats to the NY Giants for winning tonight's Superbowl XLII! Stay fab!
​ ​
​ ​ ​