Celebs Hit The Democratic Debate, Gifting Suites, & Parties On The West Coast
​
Feb 01 | by Natasha
​ ​ ​ ​
The Cinema Society and W presented a special screening of "Marc Jacobs and Louis Vuitton" last night at the Tribeca Grand Screening Room in NY: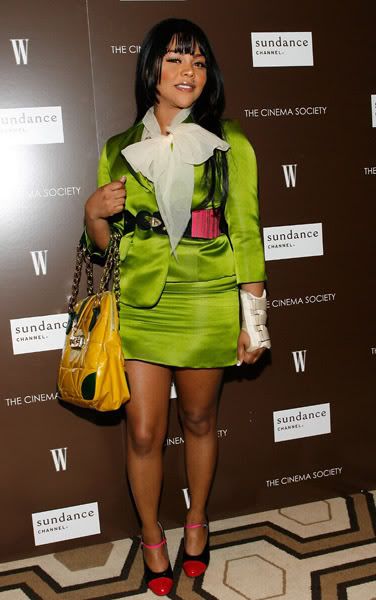 Photog: Mark Von Holden
What in the Crayola Citrus Edition hell is this mess?  Now y'all know I loves me some
Kim
but...seriously.  I want her stop it all.  I don't give a damn if it
is
all Marc Jacobs.  And did somebody already try to fight her for this? I see that cast on her left hand.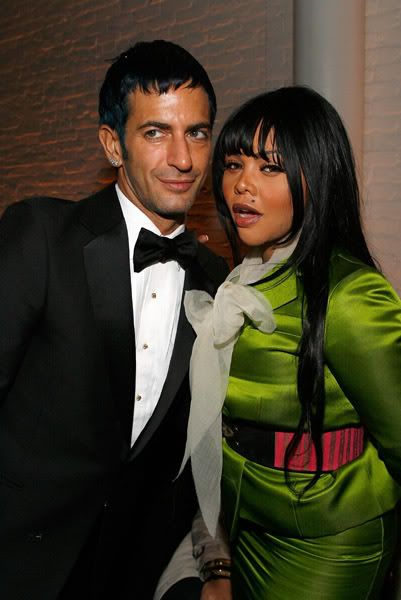 Boo. And boo on you too Marc.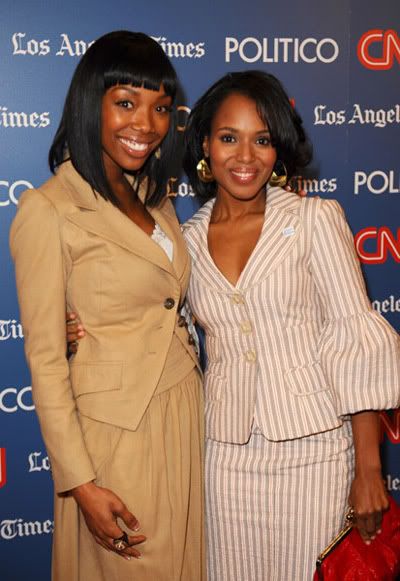 Celebs hit up the Democratic debate last night in Hollywood.  And
Kerry Washington
and
Brandy
were two of them.
Those white shoes couldn't be any more wrong.  And...dare I say it...I'm not really feeling Kerry's look either.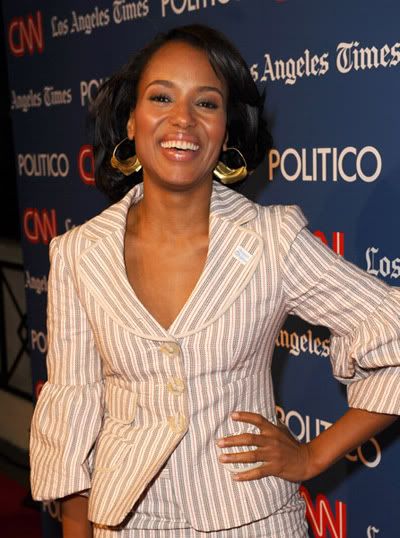 She's been rocking her natural hair these days and looking fab with that.
CNN analyst
Roland S. Martin
was there.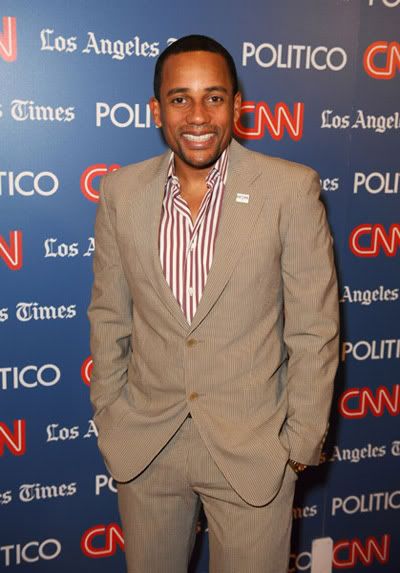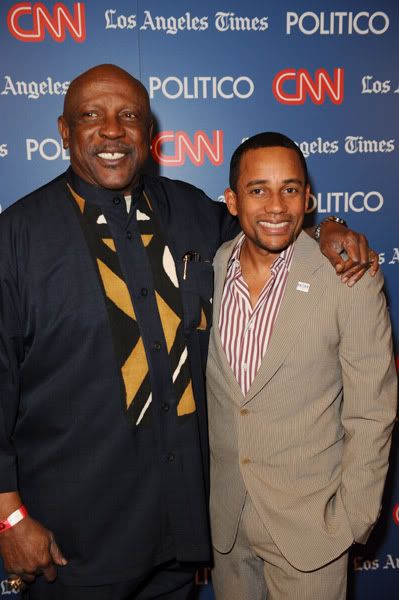 So were
Hill Harper
and
Louis Gossett Jr.
Isaiah Washington
and his wife kicked it with
Jimmy Jean Louis
.
Can't say I'm feeling this new bearded look on Isaiah.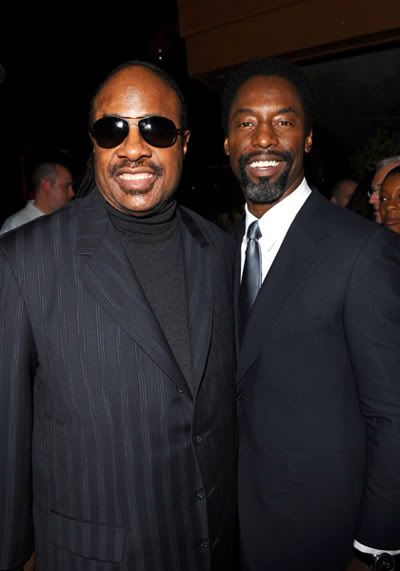 Photog: Caulfield 
And
Stevie Wonder
came out too.
Rodney
and
Holly Robinson Peete
hosted their HollyRod charity event last night in Arizona:
Luda performed.
Photog: Cute. Across the map, Essence hosted a party to celebrate YBF chick
Tyra
and her new cover at Room Service in NY:
Pure Hotness.
JD Williams
of
The Wire
was there. And check out the fabulousness that is
Bre
:
Loves this look.  Perfect skin and she's back to that hair we all loved.  Work it out chica.
Y'all already know
Keenyah
was there.  She's not missing the opening of a letter...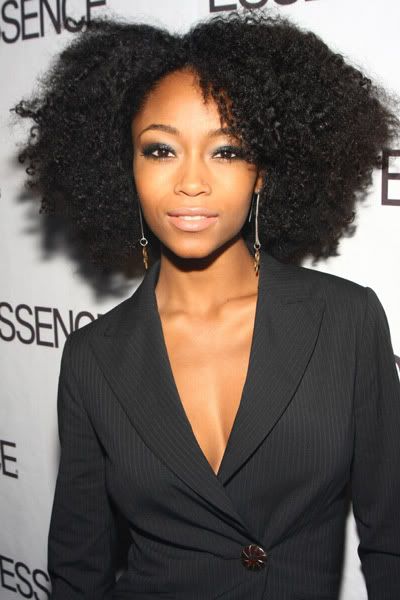 YaYa
made a fabulous appearance too.  
The fineness that is
Idris Elba
DJ'd.
Cheri Dennis
was there looking a bit rough.
Lynn Whitfield's
still doing her thing.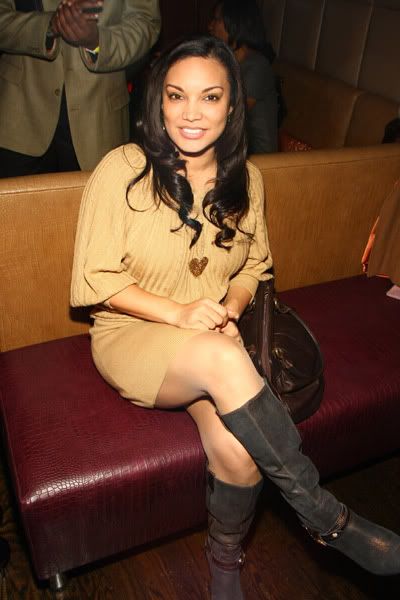 Egypt
was there.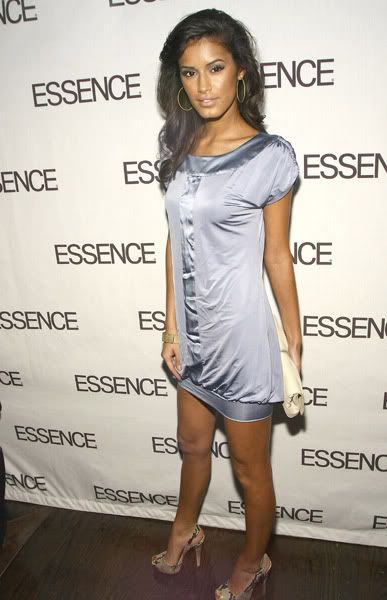 Jaslene
and her bronzer stick came through.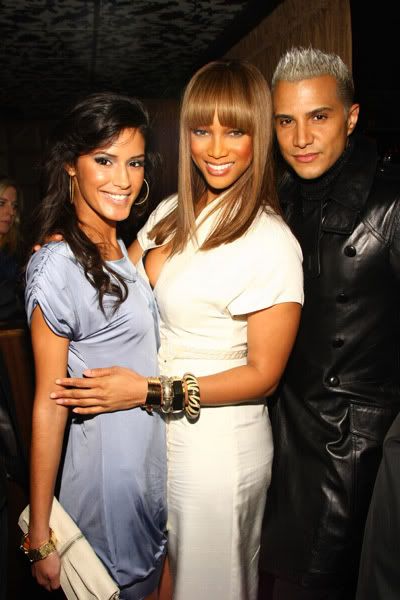 Tyra and
Mr. Jay
kicked it with
Mikki Taylor
-Beauty Editor.
Alesha Renee
was there.
And so was Editor In Chief
Angela Burt Murray
. Celebs hit up the Pink Blackberry Pearl Smartphone event at LA's A+D Studio:
And
Golden
was there looking surprisingly way better than her usual.  Somebody's clearly working her situation out.
Regina King
was there.
Malcolm
and
Viv
were there.
Photog: Sardella 
And so was
Tichina
.  Cute look.
Jordin Sparks
and
Wyclef
hit up the Superbowl Gifting Suite:
Fun times.
Photog: JStrauss 
Oh
Clef
. Stay fab!
​ ​
​ ​ ​