Beyonce Meets Her Match+The Raisin In The Sun Cast Kicks Off The Publicity Trail+Key Key Hits TRL
​
Jan 23 | by Natasha
​ ​ ​ ​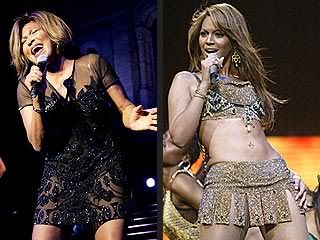 It's official. Beyonce's performing at the Grammy's with her idol Ms. Turner in a few weeks. And now that the Writer's Guild isn't picketing the Grammys, B won't be in for the major backlash she was bound to get if they did picket-since her people said she was performing anyway. I hope she doesn't make the mistake of trying to upstage Anna Mae like she "accidentally" upstaged Prince. It won't be pretty.
Remember Aneesa Ferreira from MTV's "Real World: Chicago" and all the "Real World/Road Rules" Challenges? Yep, she made a random appearance at D-Wade's b-day party at Karu and Y a few nights ago in Miami. And I can pretty much guarantee that's her girlfriend in the pic.
The cast and crew of the new Raisin in the Suntv movie sat for their portraits at the Sundance Film Fest: Producer Neil Meron, Actor John Stamos, Actor Sean Combs, Actress Audra McDonald, Actress Phylicia Rashad, Director Kenny Leon and Actress Sanaa Lathan. It's most of the same cast and crew from the 2004 play revival and the tv movie's getting screened at Sundance this week.
The movie from back in the 60's is one of my faves so I'm excited to see this one. Great cast.
Sanaa is looking fabulous.
And so is Ms. Audra.
And of course, so is Phylicia. Keyshia Cole hit up TRL yesterday: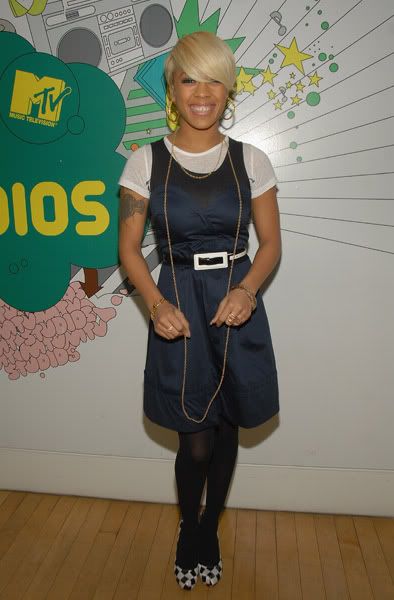 She does have a pretty eclectic look. And for that, I do like her style.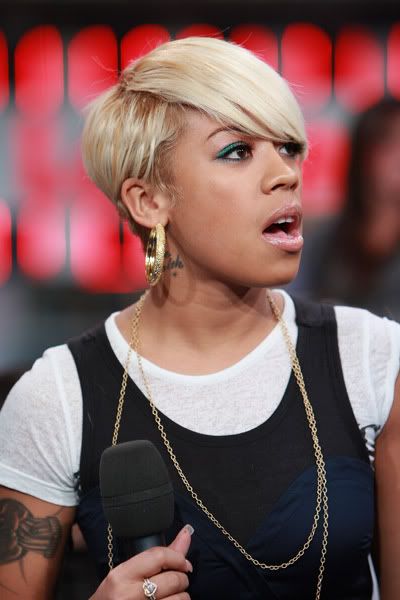 The makeup's cute as usual. Stay tuned...
​ ​
​ ​ ​