Obama Kills The Game+WTF Is Going On With Shitney?
​
Jan 04 | by Natasha
​ ​ ​ ​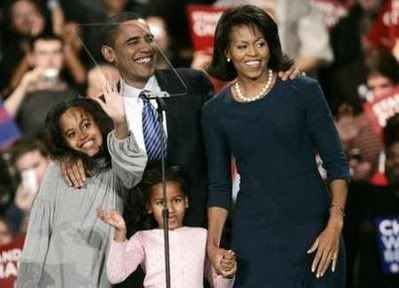 Congrats to
Barack
, wife
Michelle
, daughters
Malia Ann
(oldest) and
Sasha
(many reports state her name is Natasha but his official Senate site lists Sasha).  Mr. Obama killed the Iowa Caucus last night and won with about 37% of the vote.  It's only the beginning but things are looking promising for him to nab the Democratic nomination.  Gotta love it.  And can we focus for a sceond on the fabulousness of Mrs. Obama?  Work it out then YBF chick.
In the non-YBF news of the day, all kinds of drama popped off at la Casa de
Britney Spears
last night. Chick was rushed to Cedar Sinai on a gurney--strapped up like she had taken waaaay to much of that white stuff.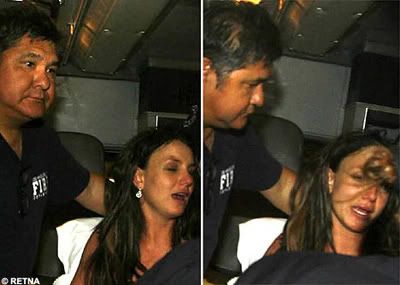 Apparently she was deemed a danger to herself and others. Her youngest baby was in an ambulance behind her (no one still knows why) and sources say she was screaming "I want to die!" and "I'll die before he takes my babies from me!" while entering the hospital. She's also about to be charged with some unnamed crimes, esp. since she didn't hand over custody of the kids last night to K-Fed like she was mandated too. And we thought K-Fed was he crazy one. Between this chick's drama and Stokesgate...I really can't handle it. Some folks think this is all a result of heavy drug use--past and/or present. And others say it's a serious psychotic mindstate she's in and she hit a low point last night. Anyways, ONTD has mad updates
here
and
here
. The Randomness:
Christopher "Play" Martin from Kid 'N Play was injured in a car accident recently.
The winners of the Akademiks giveaway will be announced on Monday.
​ ​
​ ​ ​