Daaaaaamn Chris Breezy+Raz B says He's Not M.I.A.
​
Dec 28 | by Natasha
​ ​ ​ ​
Look at the Christmas package
Chris Brown
brought us last night at his Florida concert: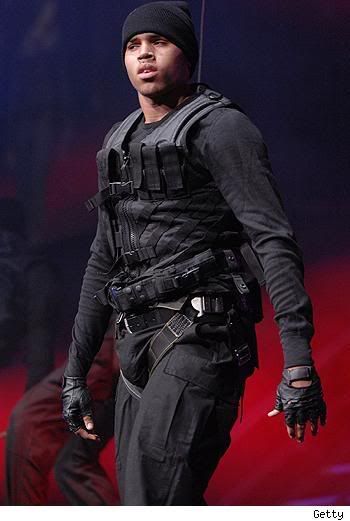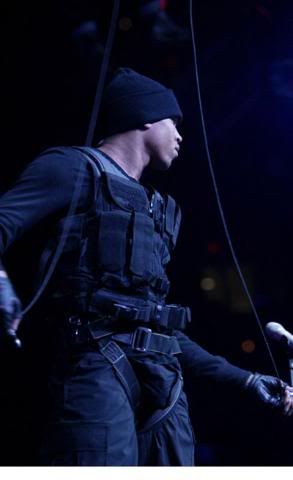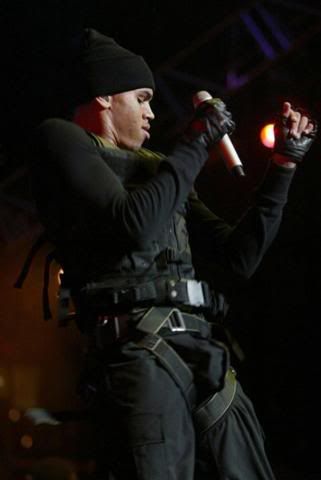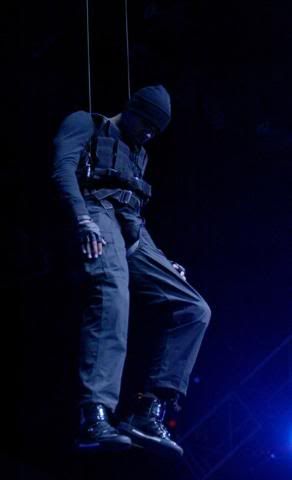 Either it's a part of the costume or dude is really packin'. I'm tempted to go with the former but I wouldn't be too surprised about the latter...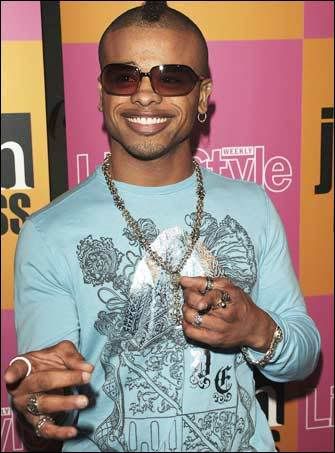 Raz B
sent out a myspace bulletin saying he's not missing despite the rumors saying he's been M.I.A. for the past 2 days: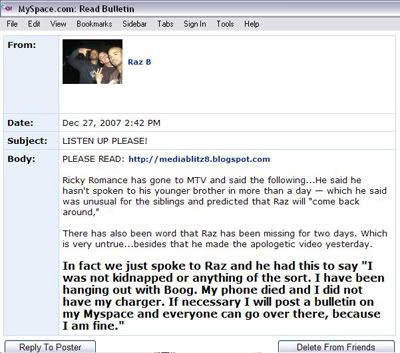 Source: ONTD
Why is myspace giving out better info than the 5 o'clock news? This whole situation is just ri-damn-diculous. Raz is letting folks intimidate his ass and other folks are just scrounging for bits of info to take and run with. Ish is giving me a headache...
​ ​
​ ​ ​