So Ne-Yo's Trying To Get At Evan Ross' Chick?
​
Nov 22 | by Natasha
​ ​ ​ ​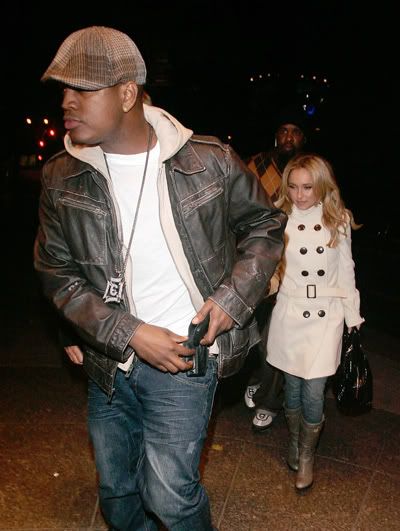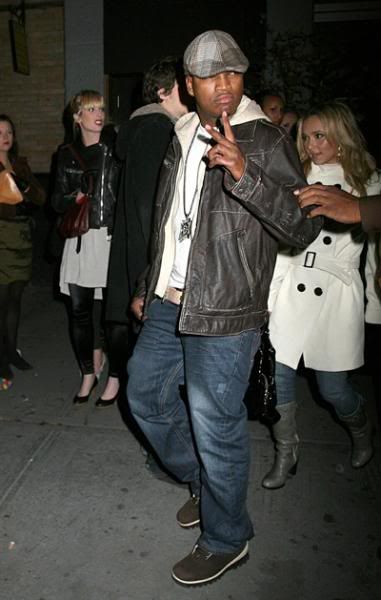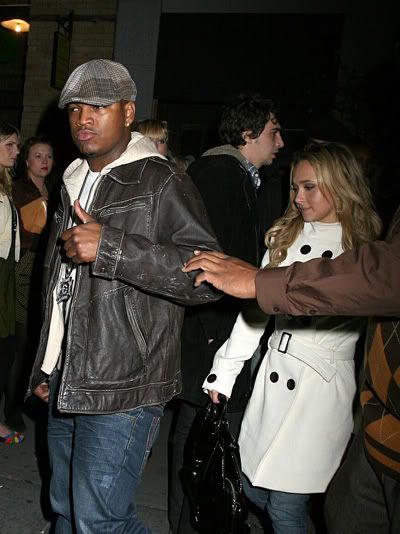 Yeah I had to laugh my damn self at that title. For several reasons. But anyways,
Ne-Yo
and
Heroes
chick
Hayden Panettiere
were spotted in the NYC hitting up Club Butter together. Sources say they definitely arrived holding hands but quickly cut that short once all the flashbulbs started going off. And they were spotted again leaving together in Hayden's car and heading to her hotel around 2am.
I wonder what Evan has to say about this
? Probably not a damn thing. Ne-Yo tells
People
today that he
was
holding Hayden's hands, but only because her shoes were hurting her and she needed "assistance":
"I was helping her out of the car!" says the singer, 28. "She had these shoes – they were cute – but they were torture devices, so I had to help her."
I do know that Ne-Yo and Hayden spent the last couple days together visiting Ronald McDonald houses in different cities and spreading some celebrity holiday cheer: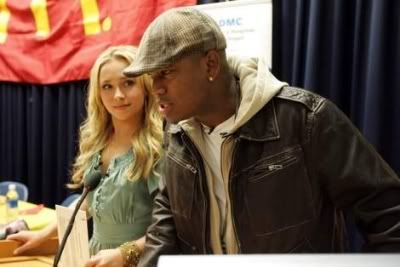 He also said they're just friends and he just met her the other day. This whole story is whack enough for me to actually agree with No-No and believe it. But I must do my gossiply duties. He says she's cool people and he'll definitely pen some tracks for her when she's ready for her singing career. Lord help us.
​ ​
​ ​ ​