Ummm Garcelle, Kim Porter, Amerie, & ABC...Seriously?
​
Nov 10 | by Natasha
​ ​ ​ ​
I'm fully convinced that
Garcelle Beauvais'
full time job is hitting the red carpet and delivering those twins was just her vacay.  Why?:
Because chick hit the launch party for Dussault Apparel's concept store on Melrose Avenue yesterday...less than a month after delivering two babies.  I don't know whether to bow down or wonder what's really the deal here.
Pics: Wireimage//Weeks
Chick
does
look fab though.  No need to hide back there
Kim Porter
: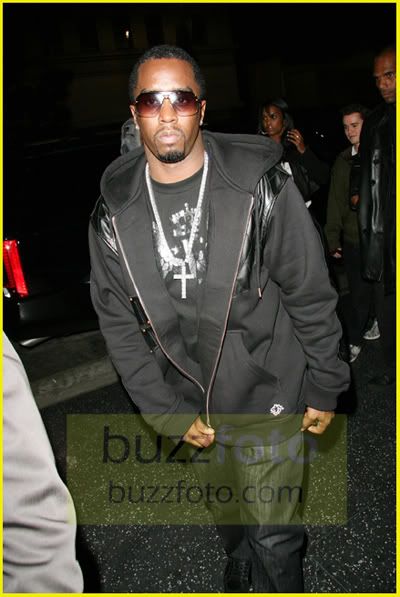 Pic: Buzz Foto
We see you. 
Diddy
was spotted in Hollywood this week toting around with Kimmy...and without the kids.  As long as I don't see her tirades all over the pages of
Essence
again...more power to her.  Because you couldn't pay
me
to continue be within 50 feet of a man who blatantly disrespects my ass.  Chick admitted she knew and still knows his cheating and disrespectful ways...yet she's still toting by his side.  And no--it ain't because of the kids if the kids were nowhere to be found.  I can't even co-sign your side of this issue anymore Kimmy.  Oh well... And
Amerie
is still trying her damndest to be relevant: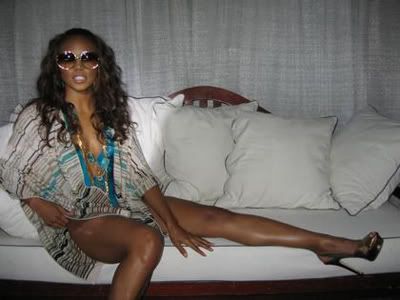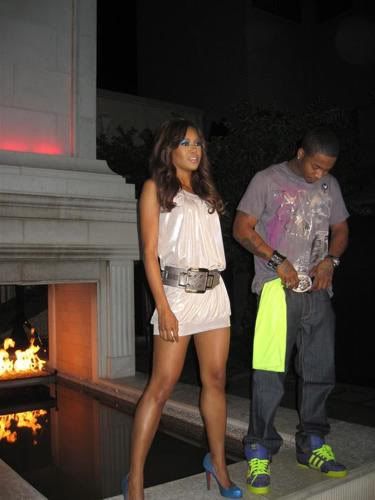 She's shooting her next video with
Chingy
for "Fly Like Me".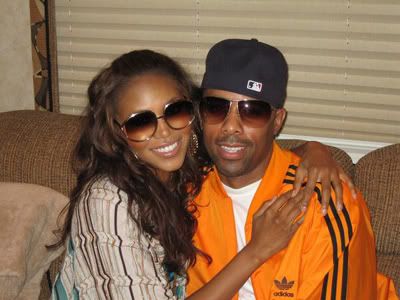 Her man/manager was chilling on set too of course.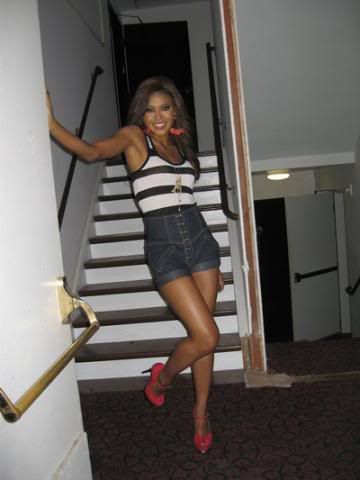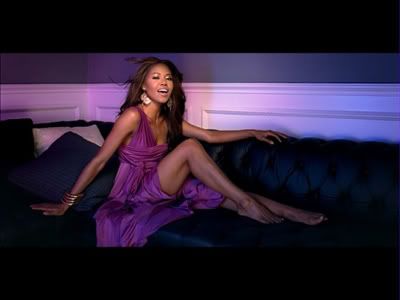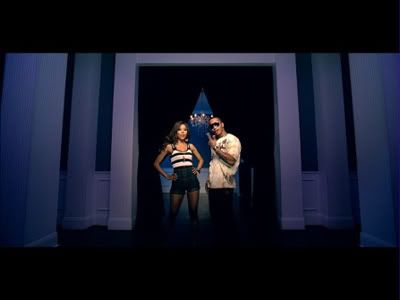 Pics: ohamerie.net
Poor chile'...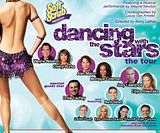 Pic: ONTD-Click Pic
And will somebody PLEASE tap ABC and/or Ticketmaster and let them know not all black folks look alike? Please learn the difference between
Mel B.
and
Monique Coleman
. Here's Mel B.'s full promo pic which they clearly used for Monique Coleman--who is the actual person going on the tour: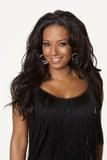 Damn shame.
​ ​
​ ​ ​