Weekend Recap: Rihanna, Ciara, & Akon Hit The World Music Awards+Star, Viv, & Al Hit Miami+Salt-N-Pepa & Gabby Hit Puerto Rico+Beyonce Hits Shanghai
​
Nov 05 | by Natasha
​ ​ ​ ​
While you were kickin' it around town freezing your ass off this weekend: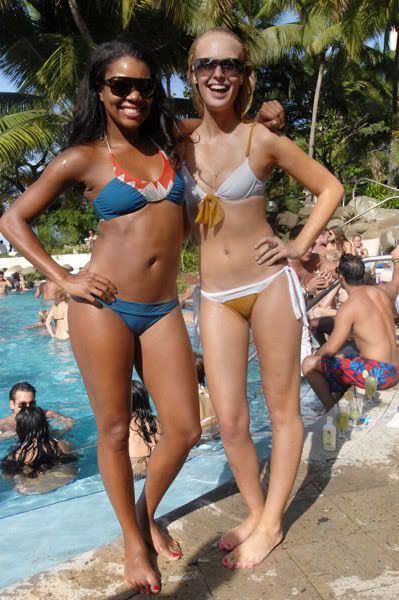 Gabby, Salt and Pepa
, and other celebs were living it up poolside in Puerto Rico...on that pay to party circuit.  Must be nice... Gabby kicked it with the ANTM, VH-1, and MTV folks: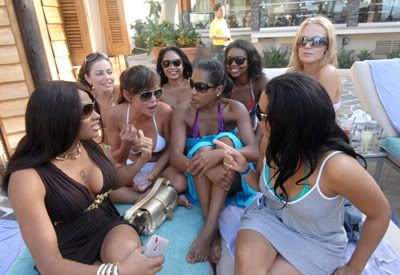 And everybody partied it up during the Puerto Rican launch of the new El San Juan Hotel & Casino:
Fab look.  
Gabby
brought along her new BFF
Kelly Lee
.  And since Pepa's b-day is this week, she and her celeb friends partied it up over there: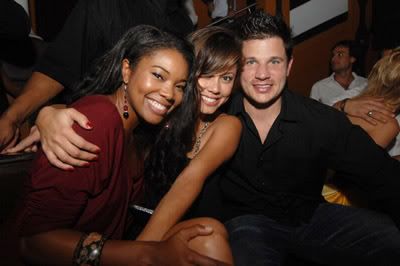 Fun times.
Star
and
Al
partied it up in Miami with
Viv
and some other folks this weekend: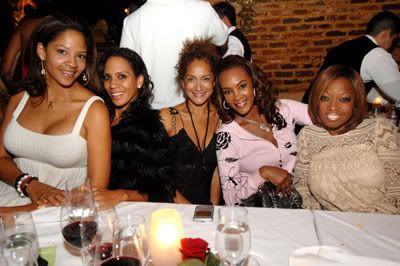 They were at Soul Kitchen at The Forge night.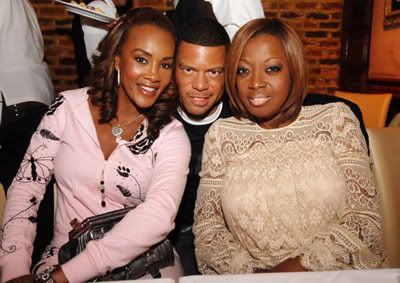 And are we really still rocking track suits...embroidered or not...in the club Viv?  Seriously?
Tracy Mourning's
fab self was there:
And Boris made an appearance.
Usher hosted an Evening at LAX Nightclub in Las Vegas this weekend: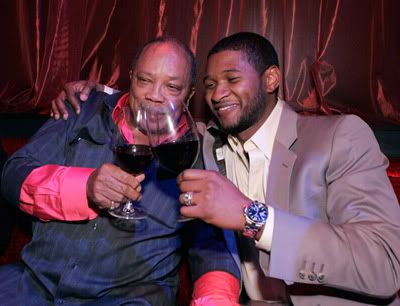 Babyface kicked it with his chick Nicole Pantenburg and friend Grandmaster Flash.
And Doug E. Fresh was in the place.
Over in London, YBF folks hit up the World Music Awards:
 Rihanna, Shaggy and Akon all stepped out.
CiCi
performed during the pre-party. And on the red carpet:
Patti Patti
.  I'm feeling Ciara and Rihanna's looks right here.
Hot.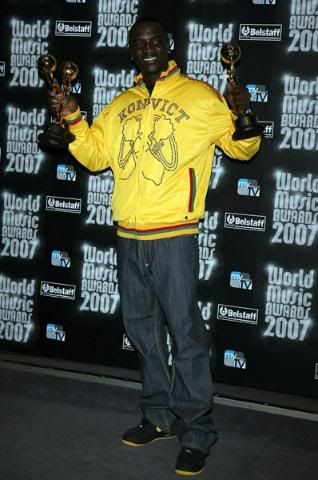 Akon is still the only one rocking his line.
Ciara had another dress change: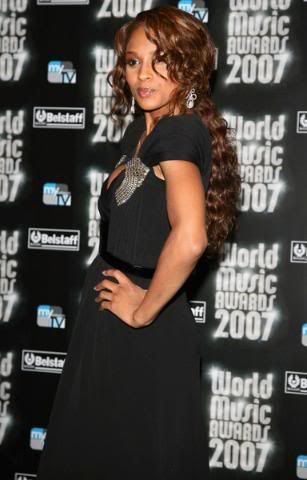 And inside the awards:
Rih ih got some accolades from the
Royal Prince Albert
.
And then she performed in her usual goody goody bad girl gear: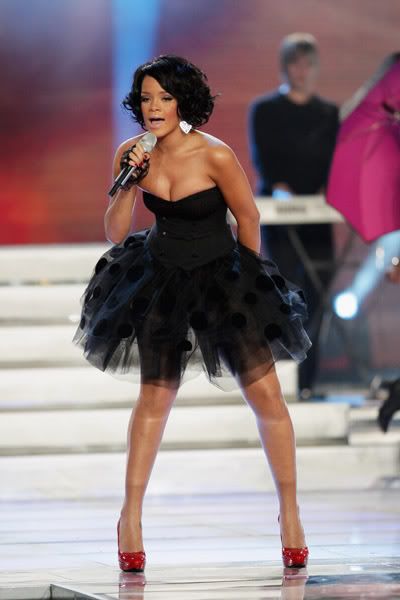 And Patti and Shaggy performed together. Interesting.
Luda
and his too cute YBF daughter
Karma
hit up his L.A. premiere of
Fred Claus
:
Pics: Wireimage//Charbonneau
Awww. The real
Frank Lucas
was spotted on the streets of NY yesterday:
He was with his wife Julie and son.
Fab British actress Freema Agyeman was at the signing for her "Dr. Who" Season 3 DVD:
Cute and casual look.
Chris
and
Malaak Rock
were spotted sitting courtside at the Knicks game this weekend: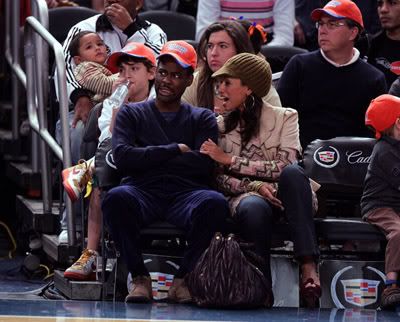 Somebody's looking real uninterested.
Real uninterested. And
Beyonce
hit up Shanghai to continue her world tour  They decided to present her with a lil present:
Cute look.  The Randomness:
Chris Brown is going on tour for the Holidays.  The dates and cities are over at The Forums.
​ ​
​ ​ ​